DISCLAIMER: I received a FREE copy of this product through the HOMESCHOOL REVIEW CREW in exchange for my honest review. I was not required to write a positive review nor was I compensated in any other way.

Through my role on the Homeschool Review Crew, we were given the opportunity to check out some of the products created by a neat company called CrossTimber. In our order, we received a newsletter written by the owner of the company explaining how it came to be. I don't want to tell his story for him, but he was a homeschooled boy who started a print compnay and later used it to share blessings with strangers he met. He and his wife now run this print business together. I was sent two products to review: sn 8 x 10 plaque print and the AmazingName print activity sheets bundle. I ended up doing the plaque print in Hailey's name and the activity pack in Sophie's, but they ended up actually sending me an activity pack in both names!
It was neat to receive Hailey's name plaque and see the definition of her name they used. It actually spoke some life into her. Brave and courageous aren't words she would typically use to describe herself but it is a good reminder that God is mighty in her and she is all those things with His help. I gave it to her to put in her room. It was also neat to see the verse on it as that is the Awana verse so she has commited that one to memory. There are various designs you can choose from as well as if you want it sent to you in a frame or just the print.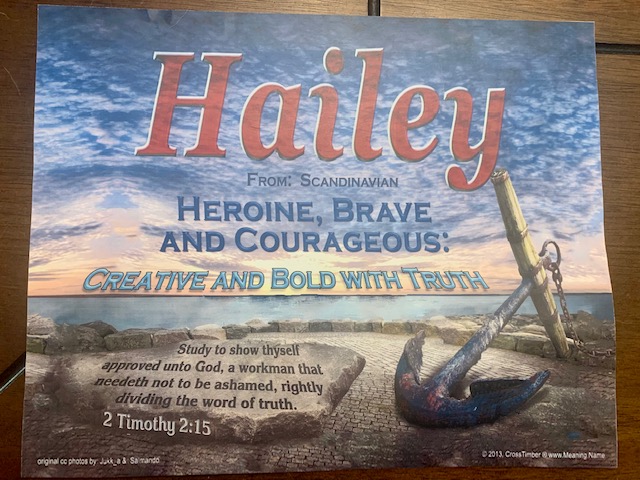 The activity pages include 14 pages double sided (so 28 pages of activities) around your child's name. There are a variety of activities such as tracing and copying the name, mazes within their name, word searches, cross words, colouring pages with the name, some little math adding games, and a couple tracing pages of handwritten verses. The difficulty levels varies. Some of the activities are too hard or complex for Sophie and some too easy / boring for Hailey. There are a few activities that are a little challenging even for Hailey. These activity packs would be good for long car rides, using at church or restaurants, quiet times, or any other time when you just want them to work quietly. Kids can just pick through and use the pages that interest them. You can get the electronic version for $3/ set or the print version for $6/ set (+ $2 shipping). If you go with the electronic version, you can look through and print the ones that would interest your child and save the others for when they are older.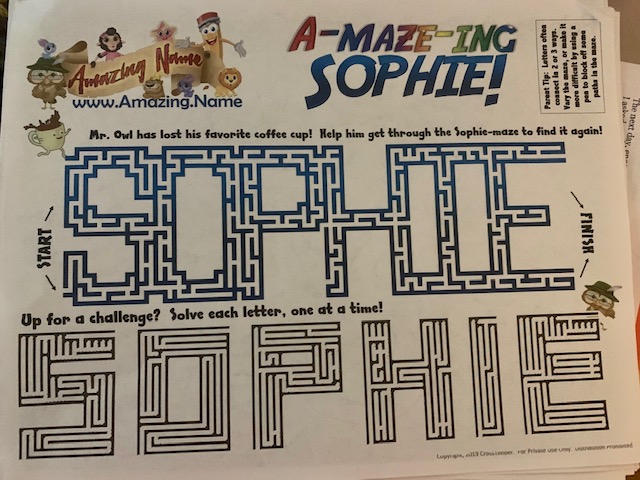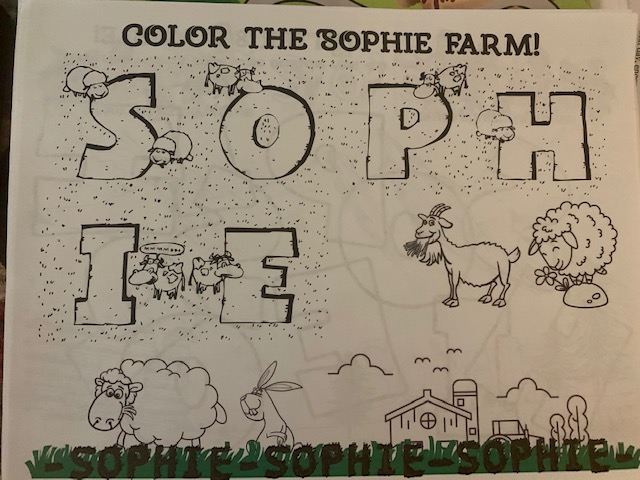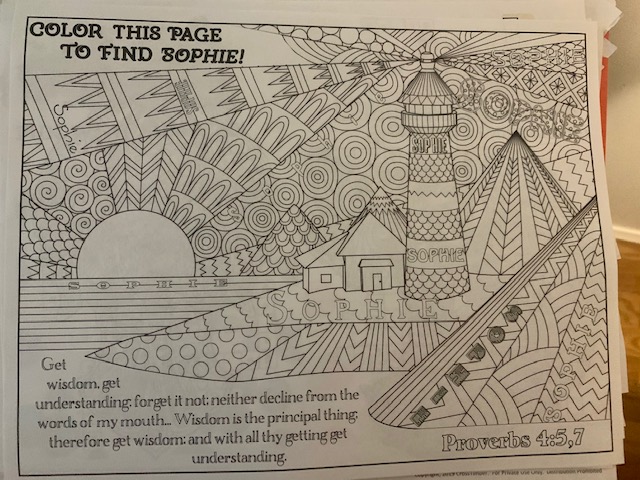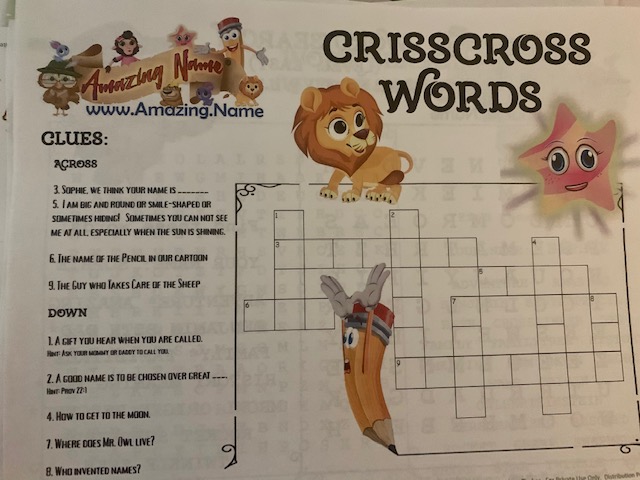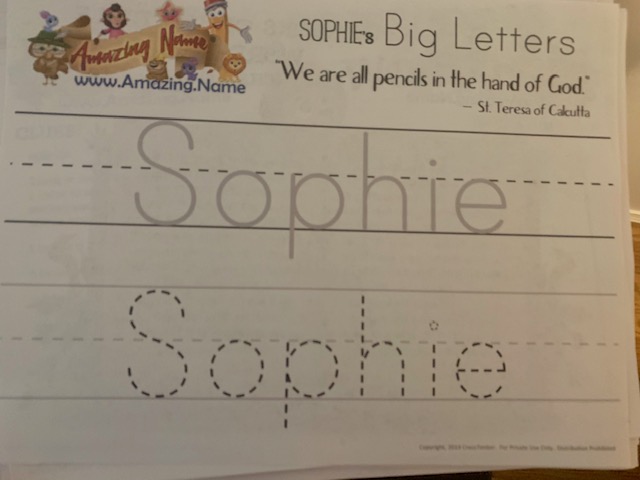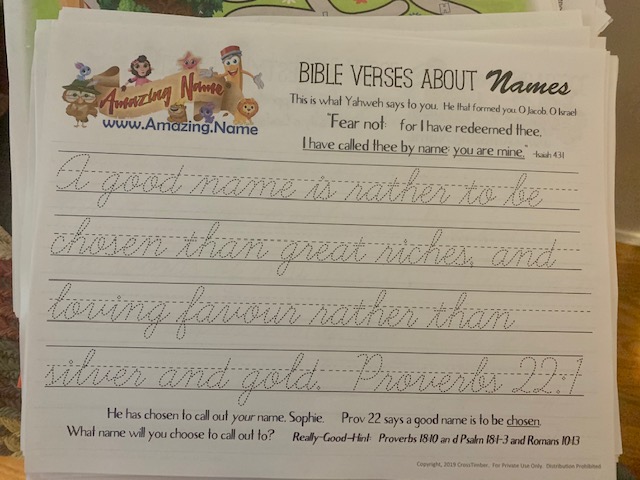 A direct quote from Hailey: " OK, I love how much these pages talk about ME!" (She had a sest in her name too).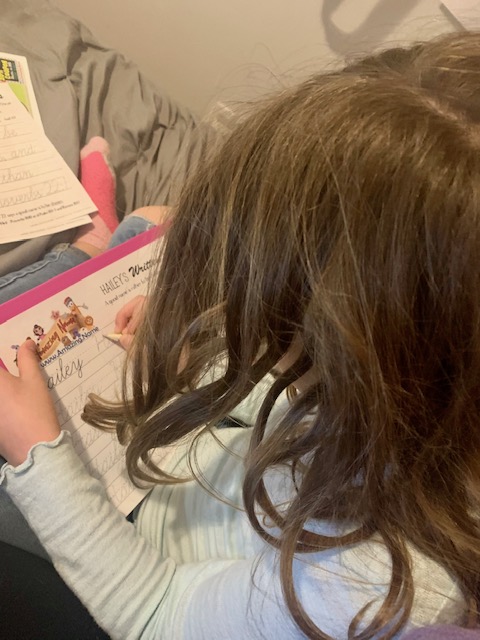 Be sure to check out the Homeschool Review Crew Blog for more reviews on various CrossTimber products.