Disclaimer: I received a FREE copy of this product through the HOMESCHOOL REVIEW CREW in exchange for my honest review. I was not required to write a positive review nor was I compensated in any other way.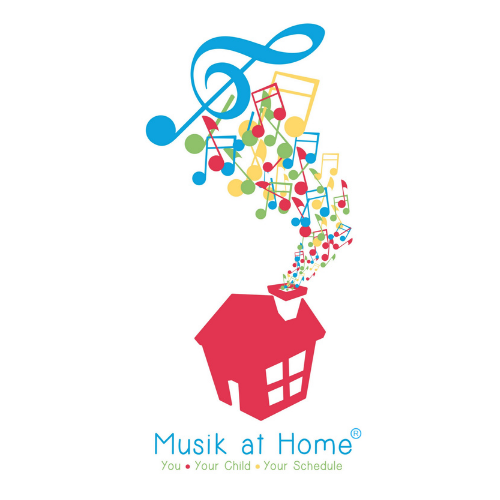 The girls have enjoyed all the fun activities that Musik at Home provides with their Musik at Home Membership. This is an at home music program developed by Kathryn Brunner who is a licensed and certified Musikgarten instructor. This program allows you to introduce your young children to music in the comfort of your home as well as work through in your own pace.
This is an online membership which allows you access to the full library of classes. There is a music for mixed ages course for ages 1-5, a family music for ages 4-7 course, a family music for preschoolers (age 3-5) course, and a family music for babies and toddlers (age newborn to 24 months) course. You can also select mini videos with stand alone activities in catagories such as finger independence, instruments, dance, singing games, and call and respond activities. When you buy your membership, you can access this from any device from your phone to your smart tv.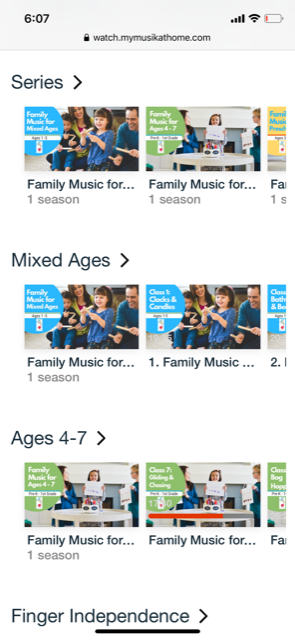 While some supplies can be helpful and can be purchased in their store, you can also make due with what you have around the house. We used pencils for rhythm sticks and hand towels for scarves. A more sensible substitution would have been some of my own scarves but they're still packed away from summer and the hand towels worked just fine. Shakers can be easily made with some jars and some rice, beans, pebbles; whatever you've got. The girls really enjoyed the activities with the rhythm sticks and didn't mind at all to use pencils.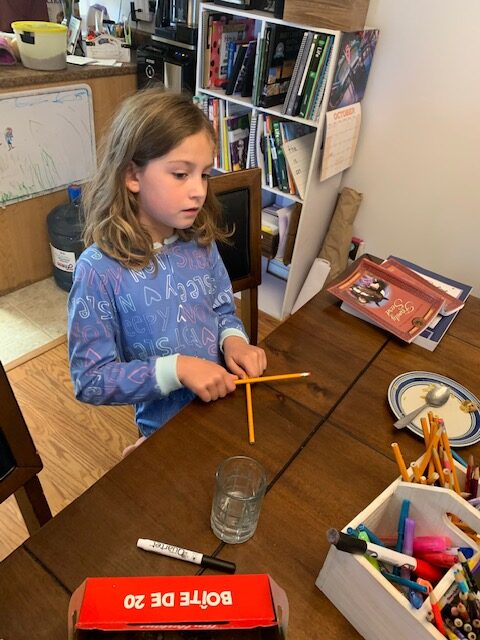 My girls were at the top of the age level for this particular program; well Hailey was actually too old at almost 9. My youngest is almost 7. I decided to try it out anyways since I am not a musical person and I know this is an area lacking in our homeschool. At the time, I wasn't completely sure but decided to try it out. I am glad we did! While they were older than the intended audience for some activities, they still enjoyed a great deal of the program.
Sophie really enjoys watching the videos. She gets really sucked in to any video.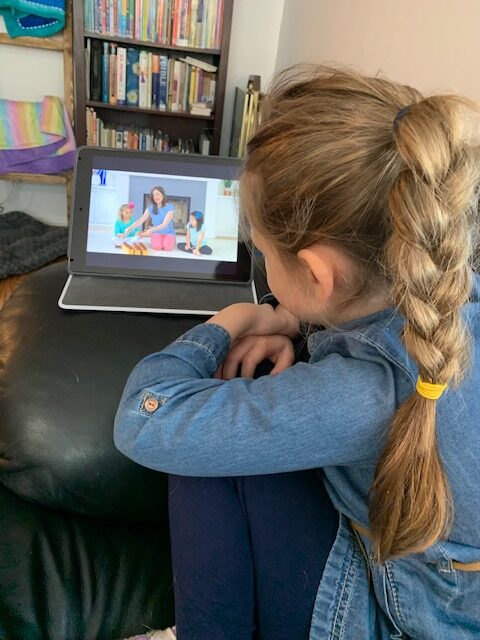 Some days we did one of the classes which are approximately 30 minutes in length. Other days we would just choose some of the stand alone activities which are about 2 minutes each. The girls really enjoyed the dancing and the singing games, which are essentially action songs. I got involved with these with them to make 3 people like demonstrated in the video and just to add some hype. While you could just put these videos on for your kids, it is designed for parent and child interaction. Your child will be more engaged if you are participating as well.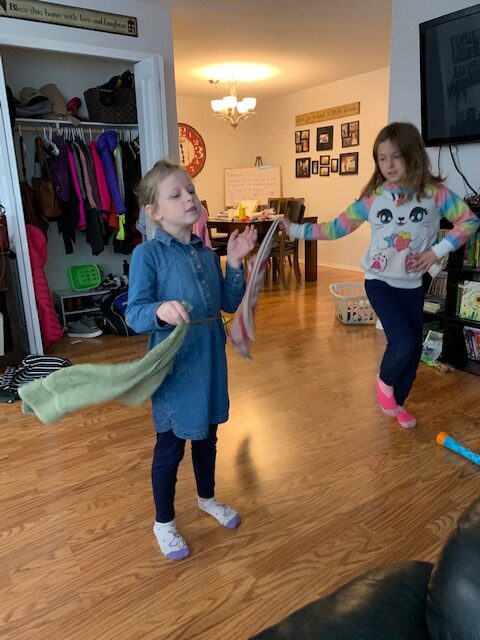 With their older ages, one aspect that the girls didn't particularly enjoy was the call and respond songs. They didn't mind watching Kathryn and the kids on the screen but it didn't really engage them into participation. With that being said, one thing I really love about these videos is they move through things so quickly. They are constantly moving to different times of activities and learning so it covers different things for different kid's interests.
I do think my girls are young for their age so I would be a bit hesitant to recommend this to others with any kids over 7, but for your preschool and kindergarten kids this would be an amazing program. I have had so many different people message me asking for preschool activities at home and this is going to hop to the top of my list of recommendations. It will give you 30 minutes of time in a day with your child engaged and you having concentrated quality time with them. If you try this program out, be sure to let me know!