Before I share what I am using for my own personal quiet time in the Word of God, I want to encourage people to do their own research and at all times filter everything through the truth of God's word. There are so many different studies and teachers out there. Some are wonderful, some are not accurate to the Bible and everything in between. It is incredibly important that whatever you use for a study guide does not waiver on the core Biblical truths. If you are a believer in Christ you have the Holy Spirit inside of you and can access discernment. Ask the Lord to give you discernment as you choose your study and as you go through it. And again I'll say, hold everything up to the filter of God's Word.
What i'm looking for in a study
So for me, when I am looking for a study, I am looking for something in depth. As someone who has been doing devotions and studying the scriptures for many years now, I am looking to go neyond surface level studies and really dig in. I am fascinated by the history of Bible times, why rules were made, what was happening within the people at the time, and all the correlations between the Old Testament and New Testament. So right now I am looking to study the Old Testament and gain an understanding of how everything found there points us to the God.
I like my study to have lots of questions to make me think and look harder into the text I am reading. Right now, I am also looking for some sound teaching to go along with the study.
I dont always look for teaching. I also think there is so much importance in reading the Word and discerning for ourselves what it is saying as long as we are in communication with God and listening to the Holy Spirit's leading.
why i chose what i did
So I am currently doing a study by Jen Wilkin and what I love about her studies is I get the best of both worlds. She also wrote the book "Women in the Word" which is a book I HIGHLY recommend for any woman wanting to go deeper in to their study of scripture.
What drew me to her studies was that she doesn't give us the teaching and information up front. We work through our week homework and then we listen to the podcast and hear her teaching on the topic. So we are first forced to use our own God given wisdom and discernment to work through it and then we listen to her talk.
I have learned so so much during the current study I am doing in the book of Exodus. The way it parallels to things throughout the New Testament has been so unbelievable to learn. It has really brought home to me that God does nothing at random. He is intentional in all He does and nothing is not carefully thought out and purposeful.
resources I use
So for these studies, you can dowload the workbook here on her website. Click the link and scroll down until you find the one you want. They are approximately 90 pages each so I usually just print a few weeks at a time.
You will also need a copy of the scripture passage that you can write in A LOT. You can print the passage out from somewhere online or you can buy a scripture writing journal (this is what I do) for less than $10 on amazon. (Click here) . This journal has been an awesome place for me to keep the plethora of notes and things I am learning throughout the study and also mark up the verses without getting my own Bible too marked up. This journal has the scripture on one side and all journaling lines on the other.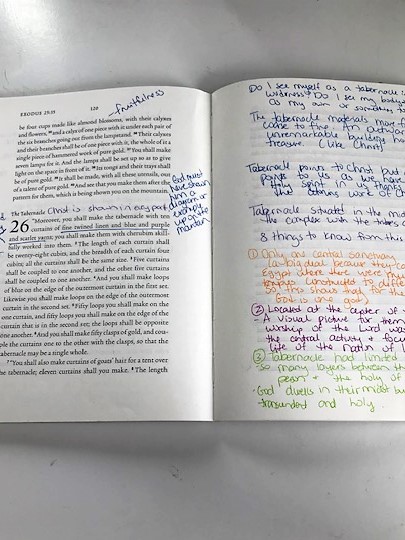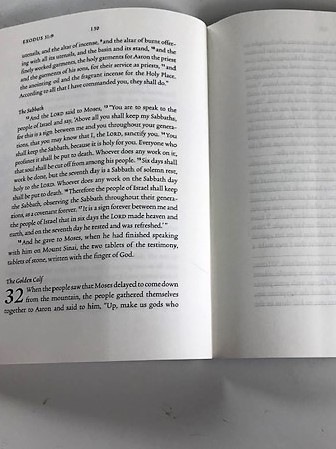 The podcasts can be found on her website or on the podcast app and are free to download.
what's next
I spent September to March studying Genesis with Beth Moore and then March to end July studying Exodus with Jen Wilkin so it only makes sense for me to study Joshua next. I linked the Joshua scripture journal above and the workbook can be found in the downloads link for anyone who would like to join me. I enjoy studying the Bible chronologically so I can get a better picture of what is happening at the time therefore Joshua seemed like the perfect next step!
Be sure to let me know if you decide to join along and maybe we will start a Facebook group to chat about it. You can follow along with me using the Jen Wilkin study or study Joshua with your own resource along with me! Let me know!