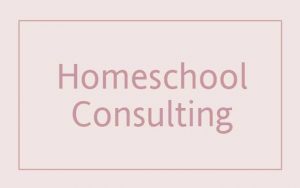 Are you currently homeschooling or or dreaming of homeschooling and wish you could get personalized support?  I am here to help you!  I am a certified teacher with 7 years of classroom experience. I've also chosen to homeschool my own daughters for the last six years. 
I have experience navigating unique learning styles, difficulties and disabilities. I understand provincial outcomes and have a familiarity with different curriculum choices and their pros and cons.
Let me help you navigate the sometimes overwhelming choices and options for you and your children!
1 HourTroubleshooting Session: $30 (CAN)
This is an hour to be used however you need. 
Can be done in person, via video chat, or over the phone. 
Provincial Requirements Checklist: $30 (CAN) (per student)
I will provide you with checklists for the provincial outcomes for the subjects and grades you are teaching. 
Click here to email me for homeschool help! Let's get you sorted out and ready to move confidently forward!