The month of October is fast approaching, and with it my favourite fall season! There is so much about fall to get those creative juices flowing and give your young writers lots of inspiration to put down on that blank page. If the beautiful scenery and the various holidays don't give them enough to write about, you can use creative writing prompts to help.
Writing skills are developed over time and through practice, and daily prompts are a great way to help with that. Especially in first grade, but even in 2nd grade, this doesn't have to take a long time. Especially in homeschool where you are able to tailor any assignment to the needs of your students! Daily writing prompts are a good way to get kids out of their writing comfort zone as well as it gives them ideas to write about that they may otherwise not have though of.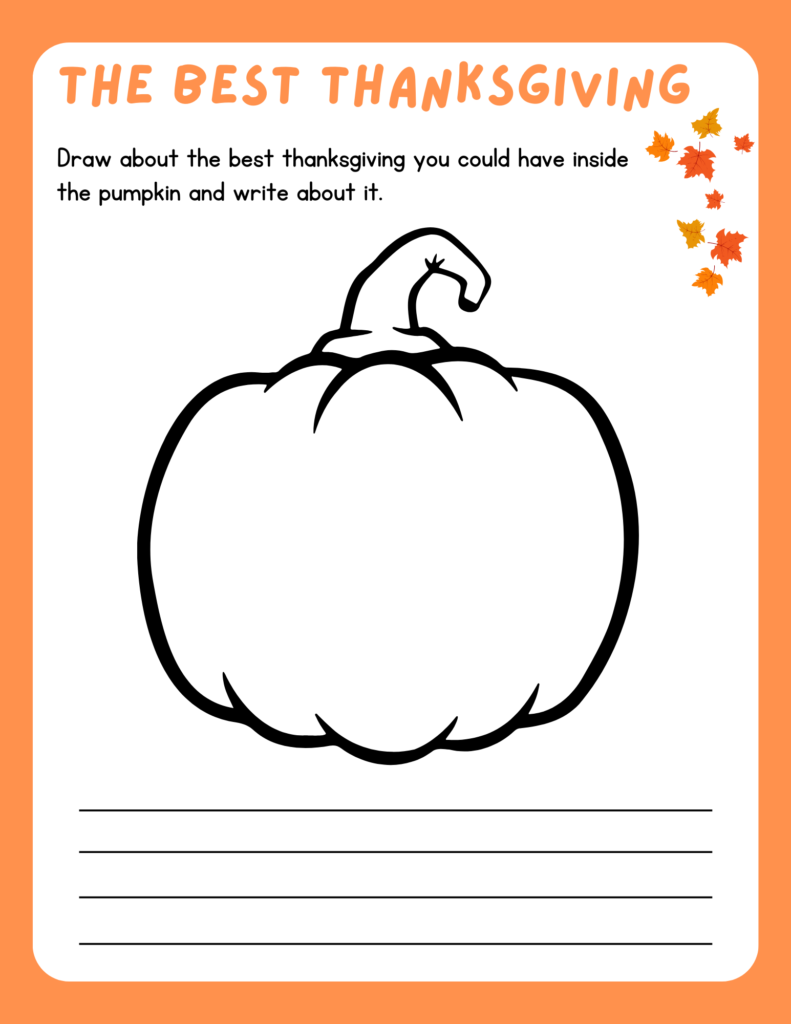 I had one student in the past whose favorite thing to write about was food. His writing journal in grade 2 was full of pages and pages of food he liked and why! Even what he had eaten the day and the day before was covered regularly!
daily writing habits
A simple daily writing habit will go a long way to improving a child's spelling, grammar and even penmanship if you can incorporate daily journaling into your lesson plans. (See list of October writing prompts below). While this is seen by some as a boring part of the school day, it doesn't have to be! There are also many great resources out there to help you take the stress off of getting your child to write. (If you could use help with their spelling, that is a whole different post!)
If you are not familiar with narration and dictation as a way to begin the writing process, Writing with Ease is a wonderful program that teaches children those skills as well as copywork. While copywork seems unimportant to some, it is actually a stress free way for kids to learn the process of writing as well as capital, punctuation and spelling. A stress free way is the best way! They get to practice writing sentences without the stress of coming up with an idea and sounding out all the words, Especially for your perfectionist child, this will make a big difference.
Another suggestion for those early years learners would be to scribe for them and then have them trace over it in highlighter. I did this for my daughter when she was in Kindergarten and some of grade 1. She would draw a picture in her journal and tell me what it was. I would then write as she told me and she would use a highlighter to trace it, so she is still practicing holding a writing utensil and the formation of the letters.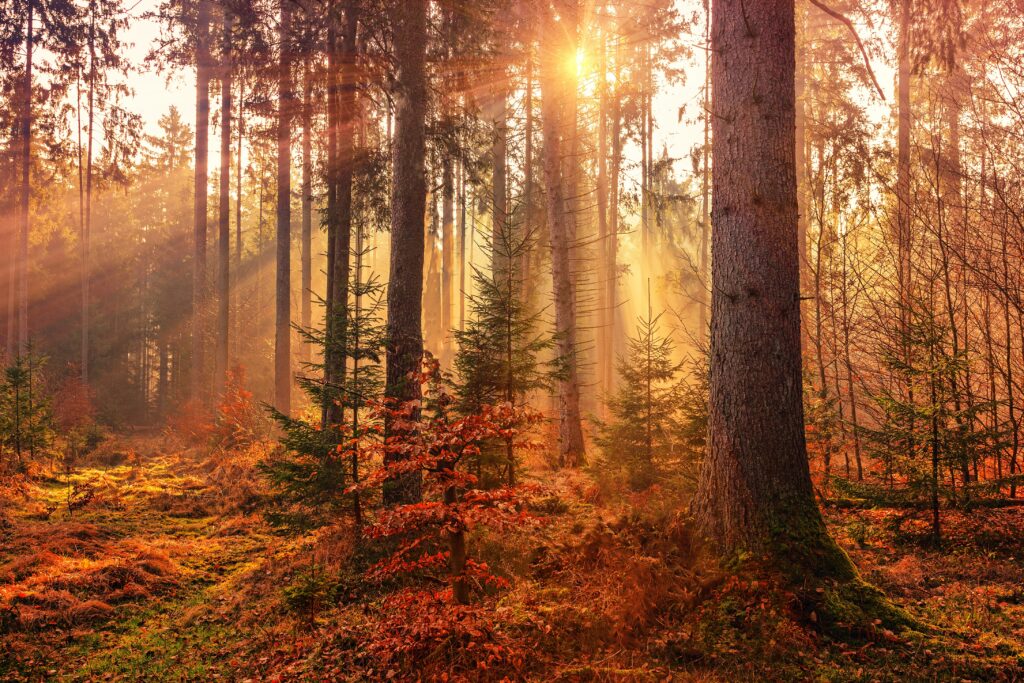 As she went up in grade levels, I would write what she said and then she would copy it. You could also write some of it and have her fill in the blanks with the words that are easier to spell. At these younger grade levels, you don't want to be too fussy about spelling unless it is a word you already expect them to know. Sounding words out phonetically is normal at this age and it is ok if they don't remember every spelling rule while they write. Just the act of getting their own thoughts down on paper is beneficial and fun writing prompts can make that even more enjoyable!
There are plenty of prompts and writing resources all over the internet but here are some fall writing prompts to use if you'd like. Some are better used as a story starter and some to help your kids get an idea for their journaling practice.
October Journal Prompts
Use your discretion with each specific child if you give a certain amount of sentences or length or if you just encourage them to write something. This will depend on age, ability, attention span and other factors. Here are some specific October writing prompts your child could use:
The thing I am most thankful for is… (In Canada, Thanksgiving is in October)
The family members I am most looking forward to seeing are…
My best Halloween ever was…
My favourite thing to do with my best friend in the fall is…
My favourite Halloween costume I have worn was…
The 3 best things about fail are…
My favourite way to use a pumpkin is…
Fall is my favourite time of year because…
The fall ones could be used as September writing prompts as well. Perhaps even the Thanksgiving ones since Thanksgiving is so early in October. Check out the October writing prompts printables in my shop!
Fall short story prompts
Short stories can be a fun way for kids to use their creativity and not worry about things sounding believable. Short stories don't have to be real life and can be the perfect time to make up the most imaginary thing possible. What better time to try out these wild and wacky ideas!
Remember that these short stories can be shorter than you even think they can! For those younger grade levels, a couple sentences may be a short story. Set realistic expectations for your student that challenge, but do not discourage. This is where the growth happens!
Some children wont need any help at all coming up with ideas, but for some who don't feel as inspired maybe one of these can help!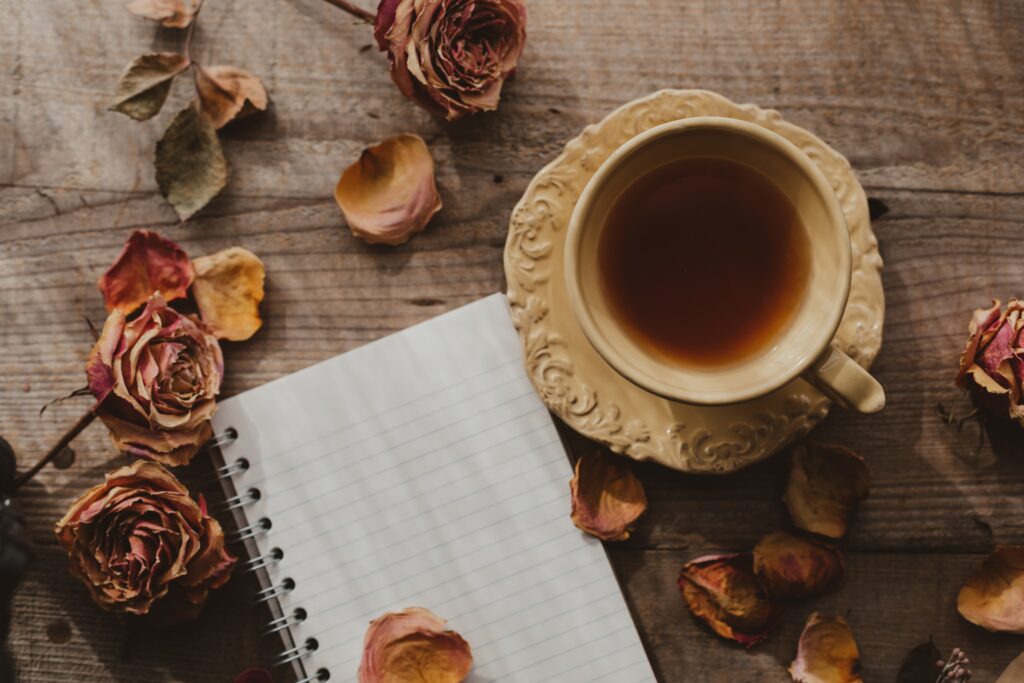 Some of these are Halloween writing prompts, however I know that is a polarizing subject among Christians. I did want to provide some resources for anyone who's kids participate in and enjoy Halloween, no one is obligated to use them. There are many other good ideas here (and in your own heads)!
When the Haunted House Went Wrong.
The Worst Halloween Party Ever (or the best one!)
The Hay Ride to Narnia (or in Narnia).
My Birthday at the Pumpkin Patch
Lost in the Corn Maze
One Scary Halloween Night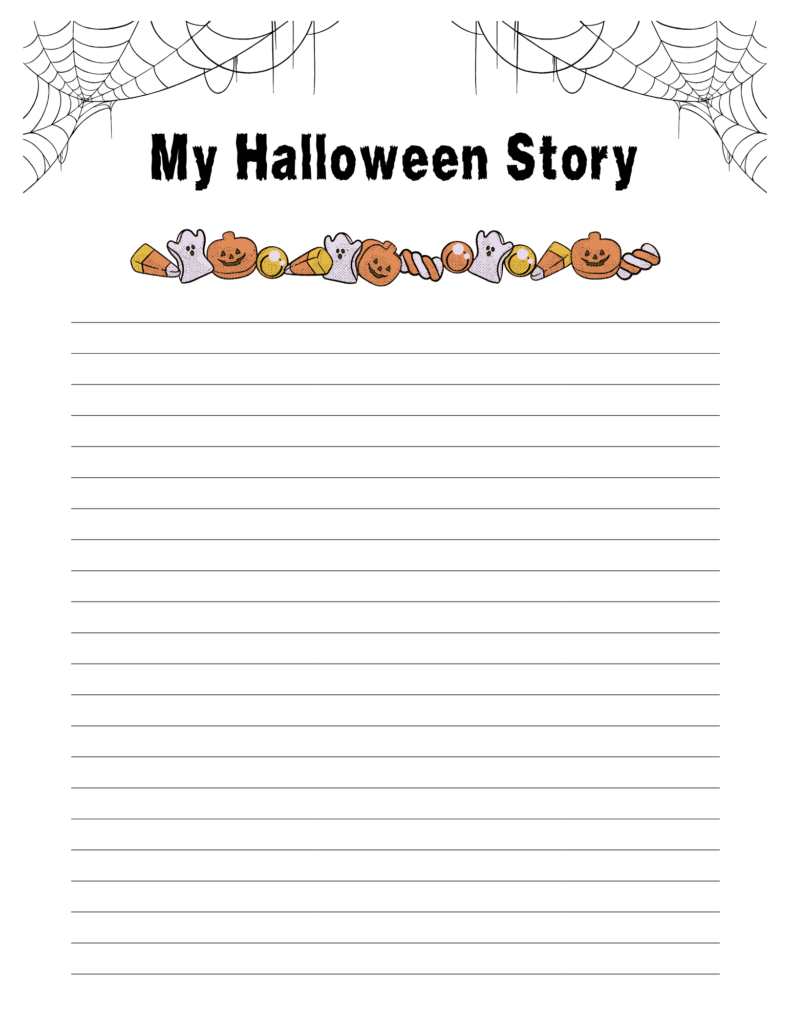 The Writing Process
Any time you are writing short stories it allows you the opportunity to teach the bones of the writing process. This does not have to be detailed or time consuming at a young age, but it never hurts to work on putting thought into what you plan to write. (There are instances where free writing is beneficial and instances where organized writing is beneficial).
Brainstorm
You can teach the beginning of the writing process without even using any paper or organizers if you wish! Just ask your child to think about an idea they would like to write about first. Having them choose a topic is really the first step of the writing process.
Outline
After that, you can have them think of how they want the events of their story to play out. If you'd like, you can have them write 2-3 main ideas or main events on a piece of paper.
Finally, have your child think of how they wish for their story to end. Again, in their minds or written on a piece of paper. This is the basics of the planning portion of the writing process.
Rough Draft
The next step is writing down their story. In the writing process this would be called the rough draft and you would not worry about spelling and grammar, you would just want them to get their ideas down on paper. The level of the editing step you do next is really up to you and what you are expecting from your child and this assignment.
For instance, I would expect my younger daughter to use capitals and periods and that is about it. With my older daughter I would either expect her to use proper punctuation, capitals, paragraphs and spelling for most words as well as write neatly OR I would have her edit her rough draft for these things and then make a good copy. Which of these options I chose would depend on what I was wanting out of the assignment. 
If I was most interested in the development of an idea, I would likely go with option 1 but if I was focusing on the mechanics of writing and the writing process I would choose number 2. 
Don't forget these cute fall story writing printables in my shop!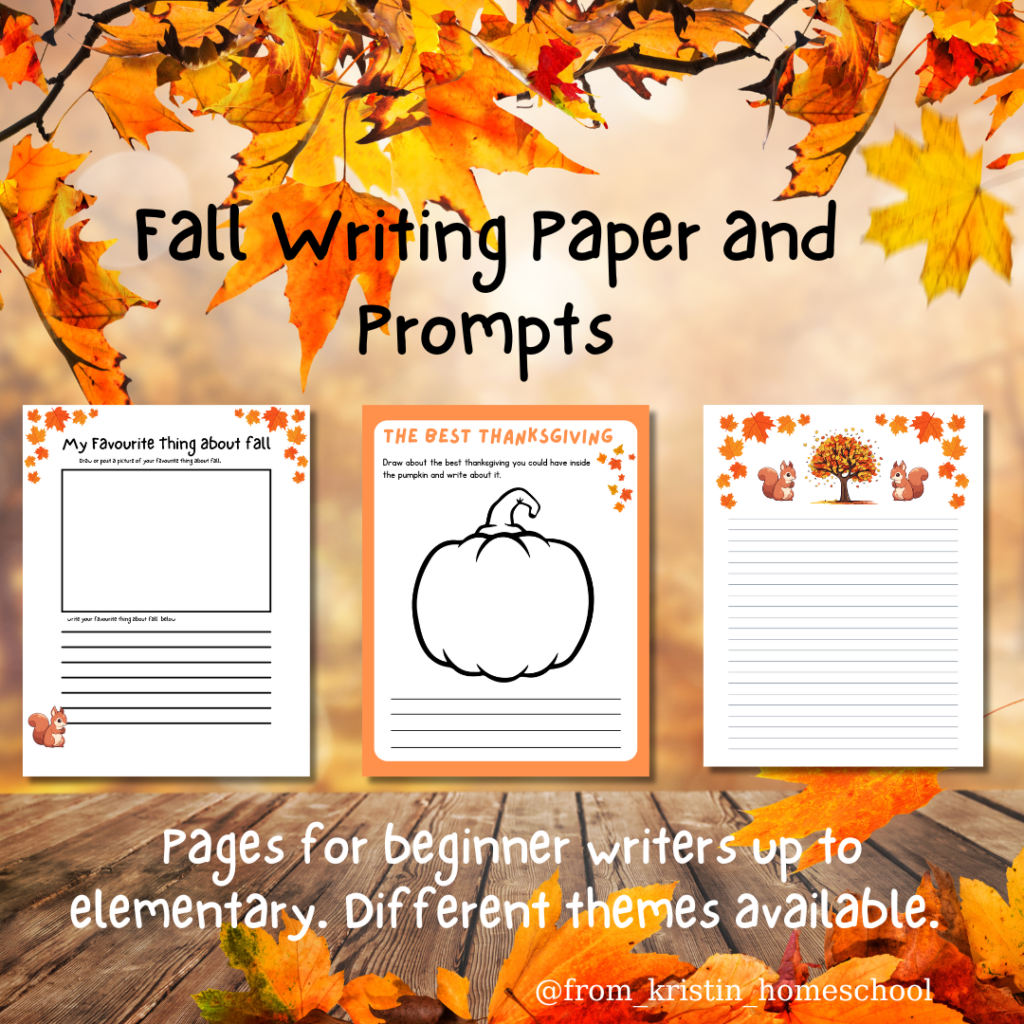 I hope these October writing prompts and printables are helpful to you! Enjoy writing!